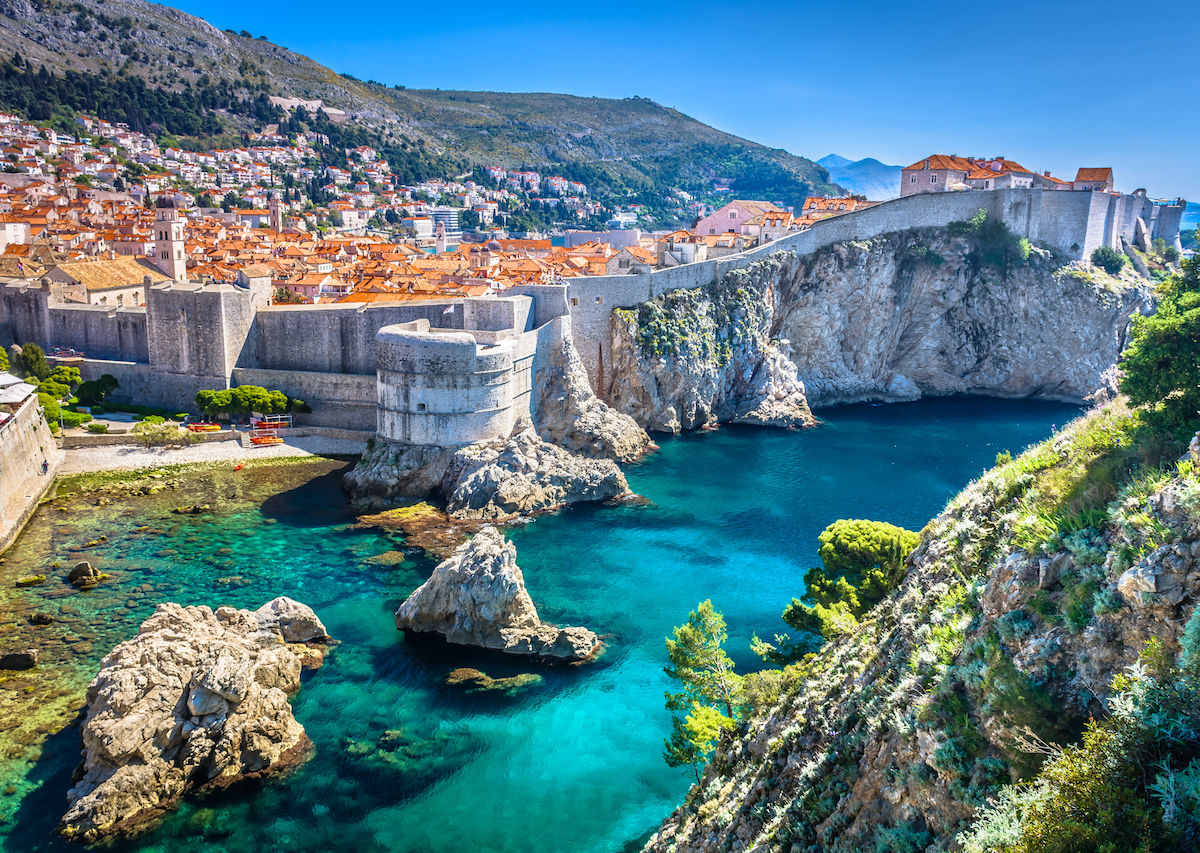 Luxury Croatia Itinerary: 2 nights in Split, 3 nights in Hvar, 4 nights in Dubrovnik
Day 1: Travel Day
Day 2: Split
Day 3: Split
Day 4: Hvar
Day 5: Hvar
Day 6: Hvar
Day 7: Dubrovnik
Day 8: Dubrovnik
Day 9: Dubrovnik
Day 10: Dubrovnik
Trip Description: Croatia is home to stunning waters, fascinating history and delicious local cuisines. Croatia is the perfect destination to combine history, culture and beauty for the ultimate experience. Whether you're looking for adventure or relaxation, Croatia has it all. Your trip will begin in Split where you'll discover the beautiful Diocletian's Palace in the heart of the city. Split is notorious for wandering the labyrinth of old city streets. From Split, you can take a day trip to the breathtaking water falls in Krka National Park. Next, you'll take a private boat to the alluring island of Hvar. Hvar is known for its breathtaking pebble beaches and lively nightlife. Hvar is the place to take a once in a lifetime excursion to explore the Blue Caves. Finally, you'll reach the magical city of Dubrovnik. This city is seriously a Game of Thrones fan ultimate paradise. Fear not, it's also so much more than that. As one of the best-preserved medieval walled cities in the world, Dubrovnik's old town is surrounded by sturdy fortifications which can be climbed! Inside the walls, you'll discover cobbled streets filled with churches, shops and cafes to explore. Dubrovnik is the perfect place to end your trip soaking up the sun on the pristine beaches of the Dalmatian Coast. Contact us to plan your perfect trip to Croatia.
Itinerary Extension: Montenegro 2-3 nights
Not ready to go home and feeling adventurous enough to visit another beautiful country? From Dubrovnik, it takes 45 minutes to drive to the Montenegro border. Montenegro is filled with scenic drives, mountain views and unique coastal towns. Here you can visit the Bay of Kotor, a beautiful fjord-like body of water. Then get lost in the walls of Old Town Kotor, wander the streets and soak in the culture.
Click here to start planning your Croatia trip!